National Day of Mourning in Korea following the death of 154 young Koreans and foreigners and the injury of over 140 people
After three years of COVID closures and restrictions, Halloween celebrations this year were huge.
Crowds of young people came out to celebrate on the main streets all over Korea. Tens of thousands of Koreans and foreigners filled the streets and clubs on Saturday, October 29, 2022. Seoul's Itaewon area received about 100,000 young celebrants. Itaewon is a popular commercial area known for its abundance of clubs and restaurants and is an attraction not only for locals but also for tourists.
Halloween celebrations were supposed to be a big party of young people wearing costumes and dancing. However, Halloween this year became a cursed day for all those who attended. A total of 154 Korean and foreign families were crushed to death, and dozens more were injured. Throughout the world, Halloween has become a National Day of Mourning for Koreans, foreigners, and Korea lovers.
Itaewon will forever be associated with this cursed night. Mismanagement of the event resulted in the death of 154 young Koreans and foreigners and the injury of over 140 people. People were crushed to death by a mob that was not channeled correctly through the narrow streets of Itaewon.
Dr. Alon Levkowitz, a Dangoor Centre associate and a specialist in Korean Studies was interviewed in Israeli media saying that this tragic event could have been prevented. In addition, he discussed the tragic event with his students at the Asian Studies Department, the faculty of Humanities at Bar Ilan University.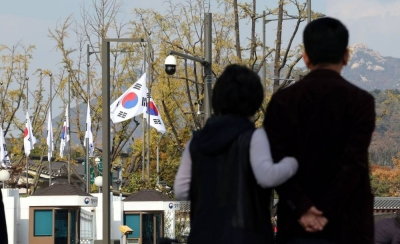 Each nation has its own tragic event. We had the Miron mountain tragedy, and the Korean people had two tragedies in the last few years: the Sewol and the Halloween tragic events. We Israelis can pray for the healing of the hearts and souls of the Korean people who are a close ally to Israel

Dr. Alon Levkovitz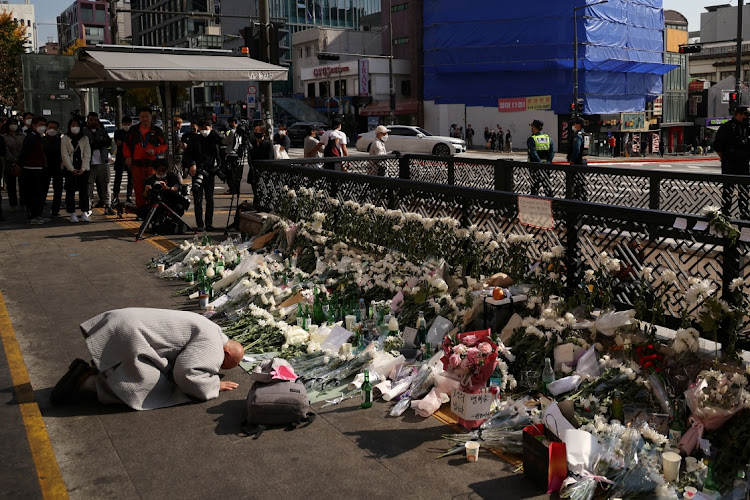 The deaths of so many young people reminded the Koreans of the Sewol shuttle disaster of April 16, 2014. An event in which 299 people drowned, most of them high school students who went on an annual trip and never returned. The commission of inquiry then suggested that the ferry disaster happened because of failed safety management that could have been prevented. Unlike the ferry disaster that took place in the sea, the Halloween disaster took place in the center of Seoul and broadcasted live by hundreds of cellular phones. Horrible photos and videos of the resuscitation attempts were circulated on social media. Images of the pain and despair of the rescue teams who couldn't save and help the crowd will accompany Korean society for a long time.
Those responsible will be punished. But the terrible disaster, the death of dozens of young people, will leave a painful scar for the families who lost their loved ones, to Koreans and also to foreigners who have a warm place in their hearts for Korea.

We all pray for the safety of the injured and send condolences to the families who lost their loved ones.

Dr. Danielle Gurevitch, in the name of the Faculty of Humanities, Bar Ilan University